In this session we will depart form the Library Living Lab in Sant Cugat to visit the HD collections of the Rijskmuseum !!
The Rijskmuseum has an amazing collection in high quality that can be enjoyed in the Library Living Lab video wall with all the detail that it deserves. In addition, the Museum joins The Big Draw initiative, in which visitors are invited to draw the master pieces hosted in the museum. We will deploy our activity under the study of these to pillars.
You can download the description of this activity in here:
Here you can watch some pictures of the day:
More info about Library visits the Museum: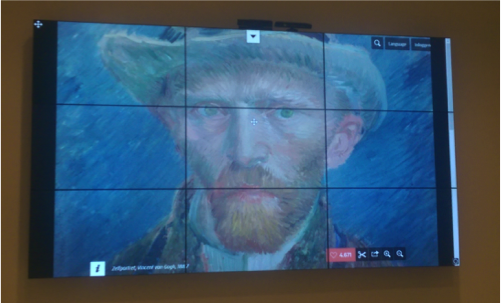 12 November, 2015
Every 2 Thursdays we visit the digital collections of the most wonderful museums.