This is a 2 day workshop open to children from 10 to 12 years old.
This workshops develops the "Tale time" service of the Public Library, in which children are told a story by a professional story teller.
NOW, we are exploring more creative and participative ways of doing this with the use of technology. The original workshop was a creation of the social artist Enric Socias. The Computer Vision Center – UAB developed the base software.
For the workshop, we need a set-up with a large screen or projector.
First, the children will create their own story with the help of a tutor.
Then, the children will draw their characters and scenarios.
This materials will be digitised using the software developed by the Computer Vision Center, and projected on the video wall.
Then, the children will dramatise their previously created tale by moving their bodies to animate their characters,
A motion-capture system based on Kinect sensor technology will get that motion, which will be transferred to animate the characters on the scenarios on  the screen, making thus the magic happen.
.
.
.
You can find below the technical sheet of this activity, explaining the social challenge tackled, the particular action developed and the expected result: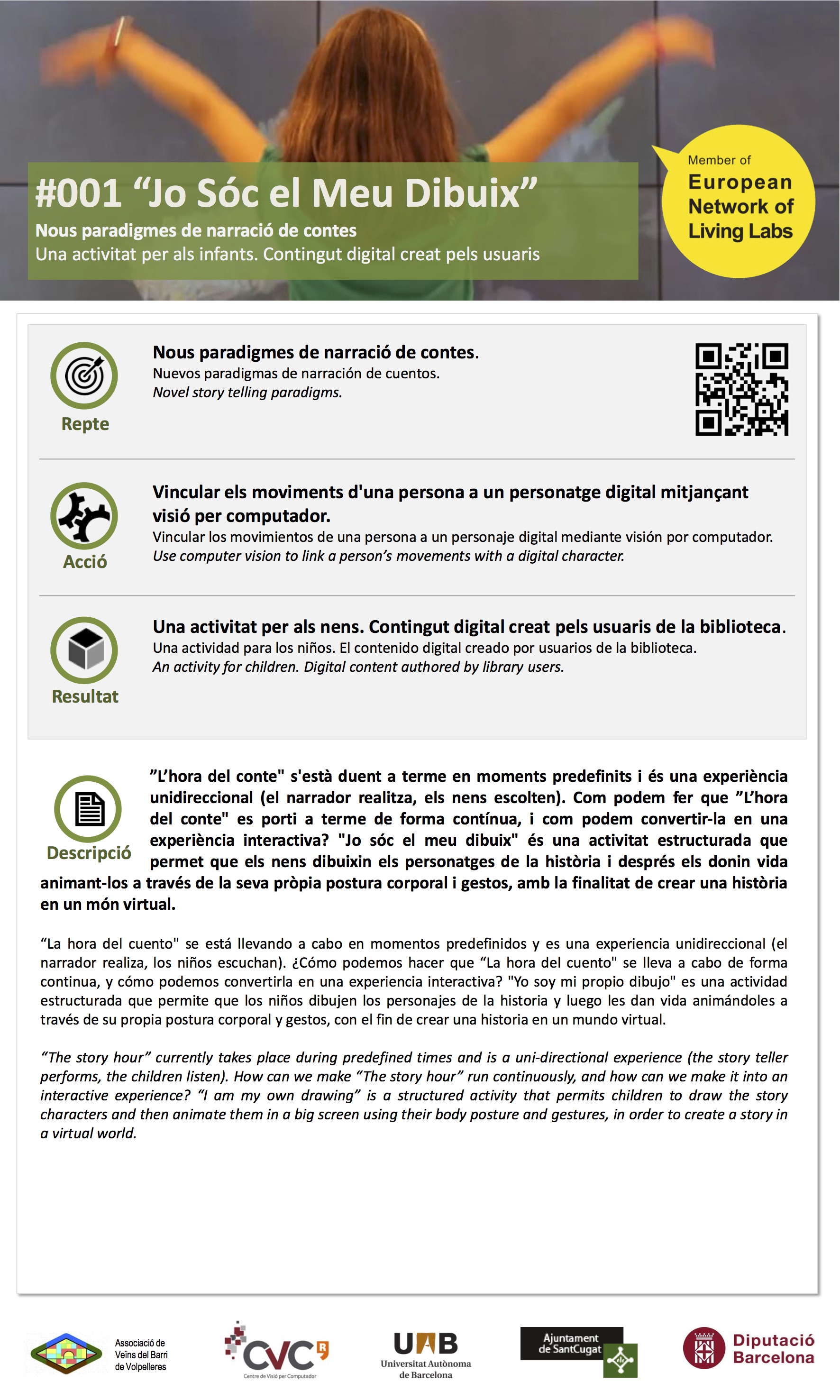 In its next phase of development, this project is aimed at connecting different places, by allowing children from different countries to collectively collaborate in a common scenario. We opened a crowd founding project for this aim (you can learn about the state of the project here:  https://en.goteo.org/project/our-shared-scenario)
Contact us if your are interesting in setting up this initiative at your own facilites!