Today we are joining again for the workshop on Educational Apps. Everybody is welcome to learn from those presenting their favourite apps, and invited to contribute too!
Today we will present a number of mobile apps that will be discussed by the group.
You can find  multimedia files here:
More info about educational apps: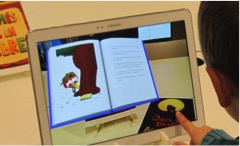 04 November, 2015
This workshop is created around a group of library users interested in Educational Apps.