THE LIBRARY LIVING LAB
CONSORTIUM
"The project brings together a consortium coordinated by the Computer Vision Centre, the Universitat Autónoma de Barcelona (UAB), and Sant Cugat del Vallès Municipality. It also integrates the Neighbourhood of Volpelleres, the Barcelona Provincial Council and is open to the participation of small and large companies"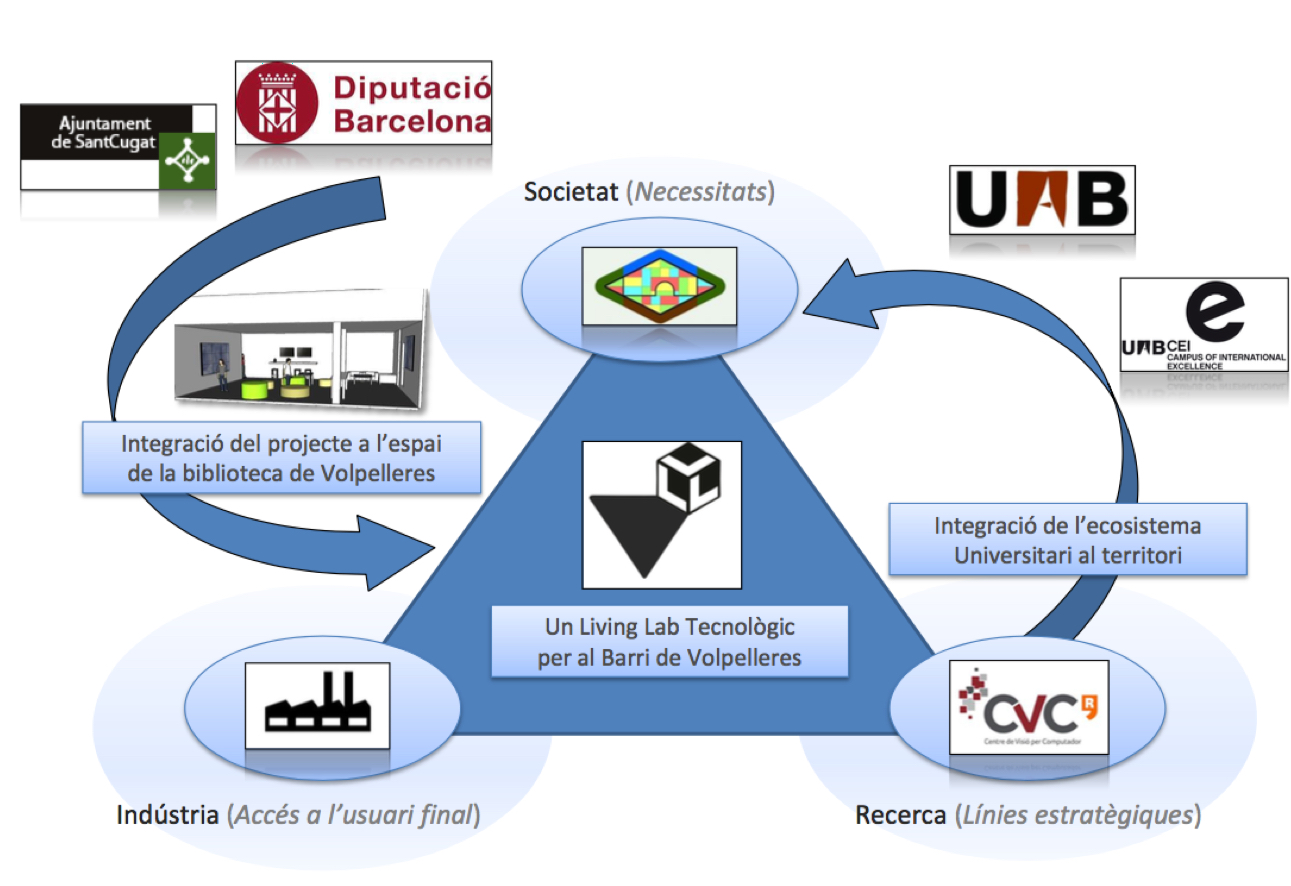 The members of the consortium benefit from the collaboration in the Library Living Lab:
The Ajuntament de Sant Cugat gets a innovative activities and services for the citizens, and also a  place for city projects which include the participation of citizens in their definitions.
The Diputació de Barcelona gets an innovation space and a way of obtaining potential prototypes and services to scale-up to its network of libraries.
The Computer Vision Center obtains a place for fast prototyping, increasing the impact its research in a fast way.
The Universitat Autònoma de Barcelona gets a laboratory beyond the campus limits, and integrates its research within the territory.
The Associació de Veïns obtains high quality place for activities and cultural development in a neighborhood lacking of services due to the real state burst.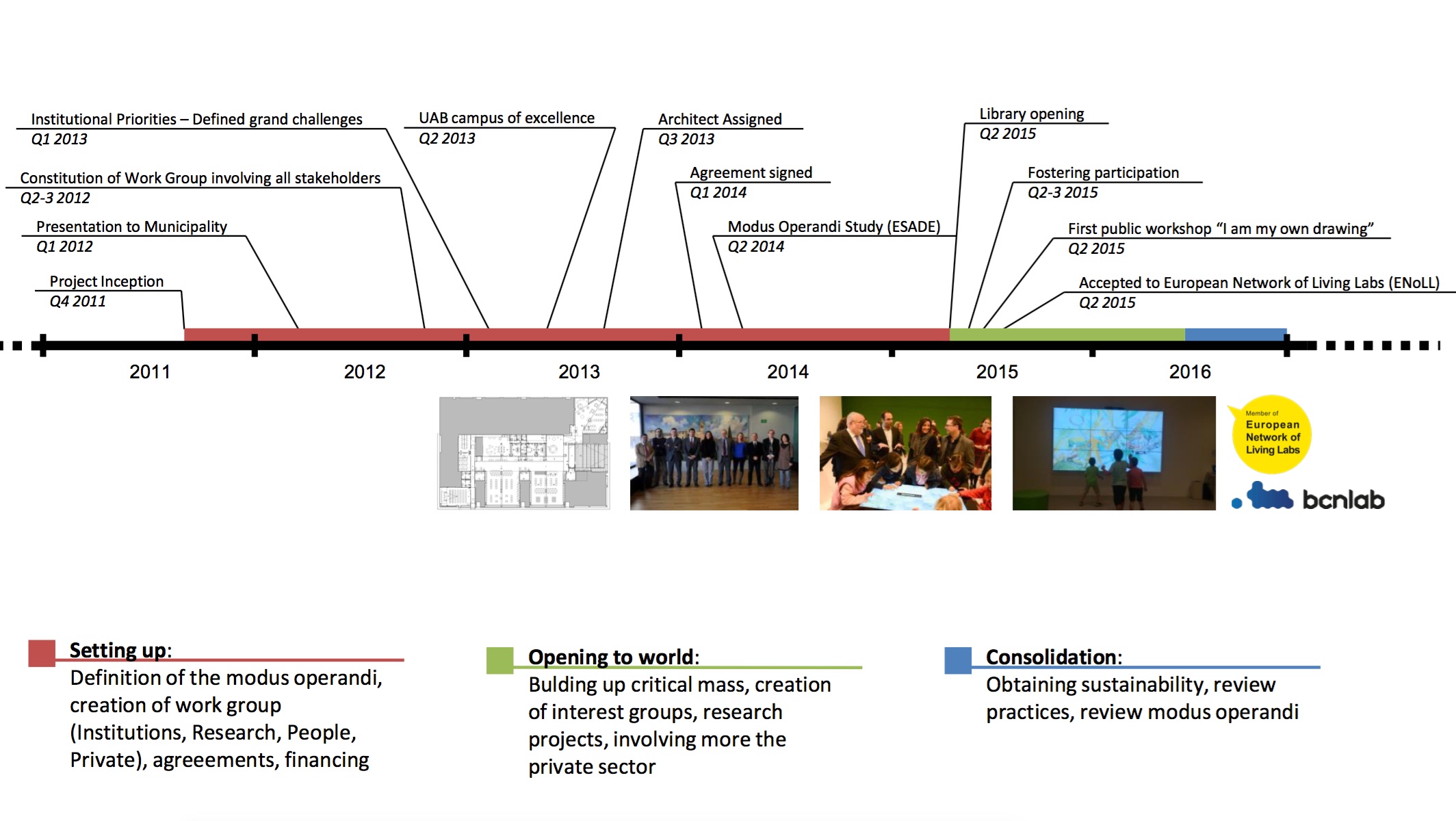 The project has been matured though 5 years from its inception, to the design and implementation. Currently, the implementation phase is being closed, and the sustainability model is defined and to be implemented. The Library Living Lab is aimed at being self-sustainable from its conception.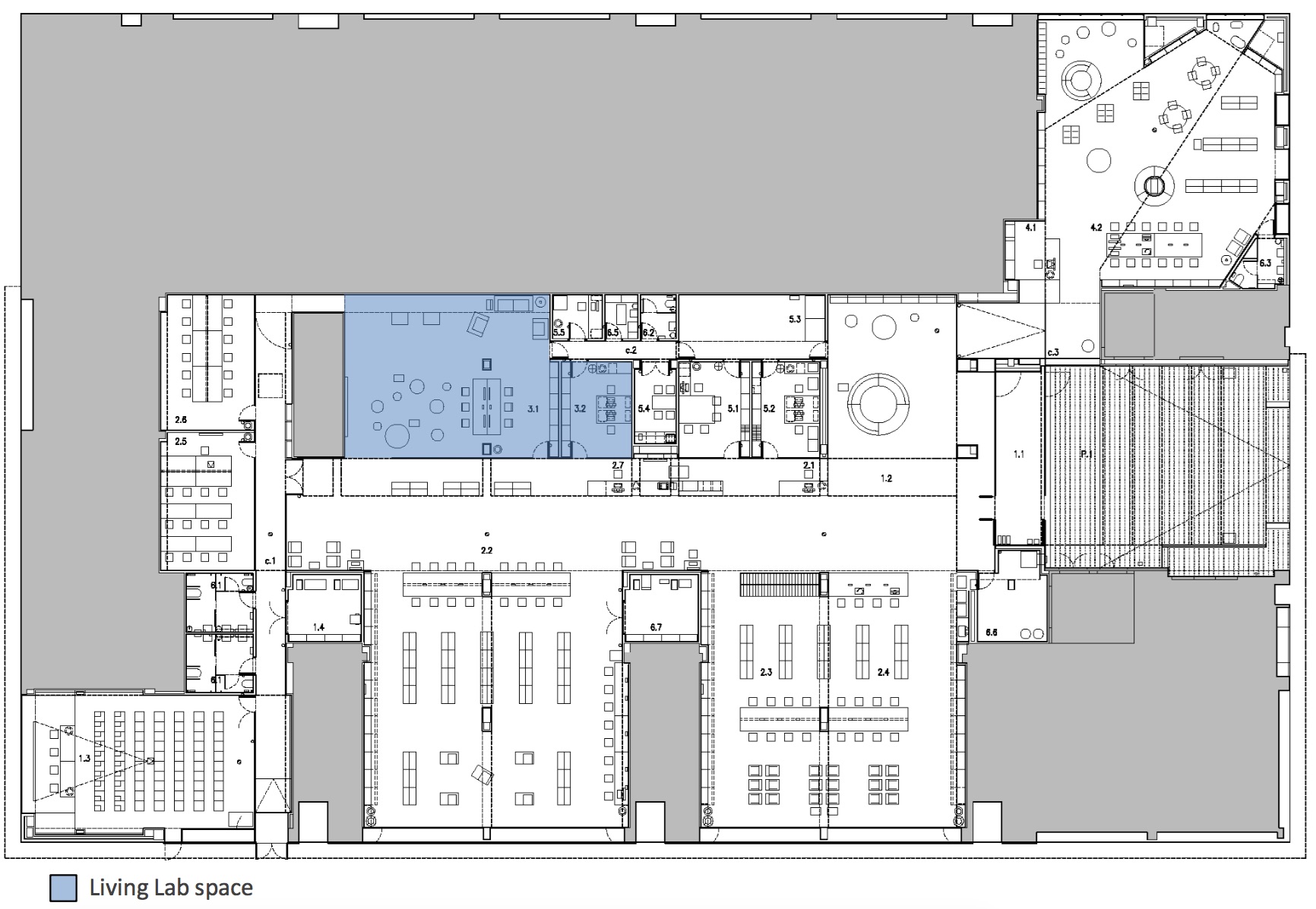 The Library Living Lab consists of a physical space of 100m2 in the Library Miquel Batllori de Volpelleres, Sant Cugat del Vallès, Barcelona, Catalonia, Spain. However, the presence of the Library Living Lab gives a special personality to the Library that becomes itself a whole laboratory.